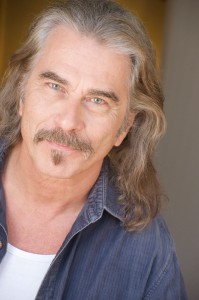 Don grew up in a hard working blue collar town in northern Wisconsin on the shores of Lake Superior almost close enough to see Canada. He loved the woods, the water and the street and credits all three as his riches of life.
A college flunk out turned university graduate, teacher and principal, Don stayed in education for years earning a wonderful reputation. But, his drive was in the arts and he wrote many children's musical productions which earned exceptional reviews. He was, indeed a big fish in a little pond…passionately swimming toward the ocean his heart led him to CA and the entertainment industry.
Don has been involved in numerous productions as an actor, from the cult classic Slave Girls from Beyond Infinity to the successful Wayne Kramer indie The Cooler. His experience in television, stage, and film make him a favorite choice for both leading roles and character parts alike. Recently, he took the helm as writer, producer, and star of his acclaimed one-man stage show "Two Rooms in the Valley", which premiered on the stage of the Actor's Forum Theatre, on the big screen at the Big Water Film Festival, and is available for purchase on Amazon.com.